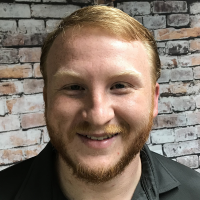 Jake Dreilinger
Sports reporter
Toby Collins knows his bull from the third night of the Buffalo Bill Rodeo, Little Bill, all too well.
Jaylan Ruffin threw five innings of two-run baseball and Cody Wright lined a two-RBI single to right in the seniors' 4-3 win. The juniors scored 15 runs in the first inning.
Tra Rossell's three hits and Wes Geiken's three RBIs helped the Gothenburg Junior Melons blow by the Hershland juniors 10-2 on Monday in Gothenburg.
Chloe Daharsh pitched a one-run complete game as the North Platte Belles defeated the Broadway Bombers 3-1 in their second game of the Buffalo Bill Tournament on Saturday in North Platte.
Bryce Butterfield and Carter Kelley combined for two hits each, and Butterfield knocked in two runs, but it wasn't enough to overcome Scottsbluff in the first game of a doubleheader Wednesday.
Will Coe held Hastings to two runs through five innings, and Carter Kelley got two hits and four RBIs as the FNBO Nationals seniors defeated Hastings 5-3 on Tuesday.
Genatone only has three official offers as of now from Montana, Northern Arizona and Southern Mississippi. He'll have a chance to impress coaches this summer when he attends camps at some Power Five programs.
The Irish dominated the field on the second day of the state tournament, shooting a tournament-low round score of 316 to win the team trophy by 52 shots at 645.
Mullen's Brendon Walker was the only golfer to shoot under par, and St. Pat's leads the field on the first day of the Class D boys golf state tournament.
St. Pat's posted an overall score of 322, and Sonneman and Hasenauer finished with a 75 and a 76, respectively.
View all