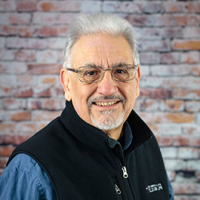 Job Vigil
Reporter
Bio

I am a Colorado native and have been at the Telegraph for 18-plus years, including a 10-year stint as managing editor; my interests are in feature writing that focuses on people.
"We are seeking to highlight 10 local businesses over the course of December leading up to Christmas," said Andrew Walker, connections director for the church.
"We had the most actor nominations, most actor awards, most awards for the show, which is the best season we've ever had," said director David Cooper. "The students had 67 nominations, 16 actor awards and 10 show awards."
"Normally we have a varsity band Christmas concert and a varsity choir Christmas concert, then we do the junior varsity groups together," said Leah Purdy, NPHS vocal music teacher. "We're trying to think outside the box and trying to do it a little safer with COVID."
This marks the 18th year that Curves, a women's health and fitness club, has provided Thanksgiving meal baskets for families who need help in …
Not only will it stabilize the blood supply, but people who have had COVID-19 have the opportunity to share antibodies that will help others fight the coronavirus.
The Lincoln County commissioners approved the purchase of three motor graders on a 4-1 vote Monday.
While the pandemic may have put the Shop Small NP passport program on hiatus, local businesses still have plenty planned for customers.
Emily Wurl and Tauni Morris unveiled the design on a Facebook Live event on Friday evening.
The Red Kettle is the most familiar of the Army's fundraising events. Poff said the goal for the North Platte Red Kettle campaign is $58,000, while the local total Christmas goal is $180,100.
The event raises money for the four local food pantries — North Platte High School, the Salvation Army, North Platte Catholic Community Food Pantry and Grace Ministries.
View all