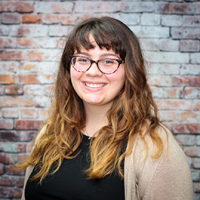 Susan Szuch
Digital Content Manager
Bio

I'm an Illinois native with an interest in science reporting and online storytelling.
As of Nov. 19, anyone older than 18 who received a Pfizer or Moderna COVID-19 vaccine at least six months ago — or who received a J&J/Janssen vaccine at least two months ago — can receive a booster.
Less than 12 hours after the Centers for Disease Control and Prevention's Advisory Committee on Immunization Practices recommended the COVID-1…
West Central District Health Department Executive Director Shannon Vanderheiden is encouraging people to get their flu shots.
Peggy Baker has seen a lot in her 35 years at the North Platte Red Cross.
Co-workers, both current and former, as well as donors and friends celebrated the retirement of three Red Cross employees: Peggy Baker, Jolene Morgan and Jan Widick, who have over 80 years of service combined.
At the Sew Day last Saturday, all skill levels were present, as well as people from all walks of life. But they all had at least two things in common: a love of sewing and an appreciation for veterans.
Members of North Platte's city government embarked on a journey to sniff out the truth of claims that North Platte's proposed beef plant would not smell. They found that while there was an odor, it was far less pungent than they expected.
"This is just an exceptional place to practice. The board here is amazing, and this isn't the hospital, it's our hospital," said Ivan Mitchell, emphasizing the community's involvement in the hospital.
TK's Welding & Fabrication crane maneuvered the second and last lighted arch welcoming visitors to North Platte's downtown Canteen District into place Friday afternoon over northbound Dewey Street past the "S-curve" to Jeffers Street.
View all