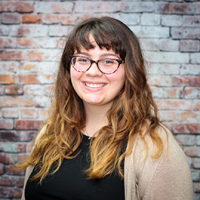 Susan Szuch
Digital Content Manager
Bio

I'm an Illinois native with an interest in science reporting and online storytelling.
"Our goal is that we want North Platte and the surrounding area to be the very best in vaccines," said North Platte Mayor Brandon Kelliher. "We want to be the best and most efficient at it."
Some at Saturday's mass vaccination clinic had to stand outside for extended periods of time. West Central District Health Department is implementing changes so it won't happen next time.
The health department will have a restricted vaccination clinic on Saturday. It is currently only available to those who are in priority tiers 1 and 2 of phase 1B — individuals 75 and older and first responders.
Cultures around the world celebrate New Year's with different traditions, whether it be specific meals, or other rituals like smashing plates in Denmark, Hogmanay in Scotland or making life-sized dolls of celebrities, pop culture figures and politicians in Ecuador.
Redeveloper Jay Mitchell hosted an open house Thursday night at the Hotel Pawnee, complete with a Christmas tree.
Great Plains Health staff who have been on the front line talk about the Pfizer Inc. COVID-19 vaccine.
"It was the only package on the delivery truck. It was flown in and then driven directly to the hospital," said Jason North, GPH pharmacy director.
"This vaccine will give me some peace of mind with fighting this every day and seeing what it does to people," said Mel Pendleton, charge nurse in the emergency department at Great Plains Health.
According to the National Retail Federation's 2020 Holiday Consumer Survey, one in five people had jewelry on their wish list for the holidays. If you're looking for something unique, consider a custom or vintage piece.
View all