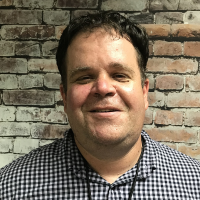 Tim Johnson
News/sports reporter
Bio

Minneapolis-born. I am a hybrid reporter/photographer covering courts from county and district to basketball and beyond.
Monday was Nebraska Lineworkers Appreciation Day. Sunday will be National Lineman Appreciation Day, which has been celebrated since the U.S. Senate passed a resolution in 2013.
An estimated 200 runners and walkers took part of the race, including about 30 who did so remotely.
Brendon Walker battled through consistent winds, temperatures in the 30s and finished with an 18-hole round of 82 on Friday afternoon.
The Bridge of Hope Child Advocacy Center has had an influx of referred cases since the start of 2021 and is on pace for the agency's busiest y…
McCook made their shares of miscues as well but did enough for a team round of 175 to beat the Bulldogs by seven strokes at Lake Maloney Golf Club.
In two sex-abuse cases in Lincoln County District Court, one man has been sent to prison, and another man has pleaded not guilty. 
Crowd members release balloons outside the Bridge of Hope Child Advocacy Center during a short ceremony Friday afternoon. Blue and aqua balloo…
Dave Kindig, who has his own reality show on Motor Trend network, is scheduled to be part of the Cruise Night weekend set for July 9-11.
The North Platte girls soccer team dominated possession time in a 5-0 win over Lexington on Thursday afternoon at Madison Middle School.
A total of 1,600 plastic eggs were spread across the grass fields for an Easter Eggstravaganza at the North Platte Recreation Center Thursday …
View all