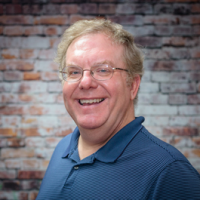 Todd von Kampen
Special projects reporter
Bio

I'm a 35-year journalist, near-lifelong Nebraskan, Ogallala product and three-time Telegraph writer.
The City Council Tuesday night unanimously approved an overall $387,994 purchase of updated Motorola portable and handheld radios that will let city firefighters reach first responders with radios of various ages.
Chief division C&L Land Inc. received a $10 annual lease through the end of 2022, with an option to buy 154-acre Iron Eagle for $10,000 at any time during its run.
The full Legislature will consider a bill by state Sen. Tom Brewer of Gordon to increase a one-year-old 50% state tax exemption on military retirement benefits to a full exemption.
The agenda for the 5:30 p.m. meeting in the City Council chamber, 211 W. Third St., also includes a separate proposal to sell a piece of city land for a new Kwik Stop near West Walker Road and Buffalo Bill Avenue.
Union leaders and several current or former engineers and conductors, including ones from Hershey and McCook, urged Transportation and Telecommunications Committee members to advance bills to require at least two people on trains and limit train lengths.
LB 486, offered by state Sen. Jen Day of Omaha, essentially duplicates a two-person crew bill that never reached the floor during the 2019 or 2020 Unicameral sessions.
Council members will be asked Tuesday to first adopt an ordinance authorizing the lease-purchase agreement. If they do, they'd decide whether to authorize Mayor Brandon Kelliher to execute the deal.
Bill Reeves, the church's pastor since 2004, said his congregation recently acquired the 4.2-acre property on Adams with an eye toward building an all-new church there in about 10 years.
Jim Mitchell, cousin and longtime renovation colleague of Hotel Pawnee historic redeveloper Jay Mitchell, says he's loved getting to know North Platte since they started the hotel's restoration in October.
If your February electric bill goes up due to this month's "polar vortex," it'll be based on actual electric usage rather than rates, say Nebraska Public Power District and North Platte city officials.
View all